For All Your Metal Roofing Needs
Need Metal Roofing Contractors
In Ottawa?
Ottawa Metal Roofs is a top-tier metal roofing company. For over 10 years we've been  providing metal roof replacement, installation, and repair services, catering to the needs of residential buildings and commercial establishments. We believe in honesty, great service and reasonable prices.
WHAT WE DO
Steel And Metal Roofing
Is All We Do
Ottawa Metal Roofs is one of Ontario's leading metal roofing companies. Our installers have extensive experience in metal roofing replacement, repair, and installation, solving the most challenging projects from supplying to installing.
Each of our experts is trained with the latest industry standards on safety and quality to ensure that your new roof is perfect the first time.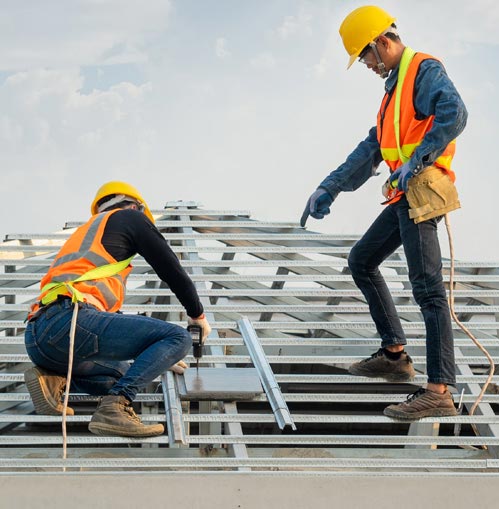 Trusted Roofing Company
Choose The Leading Metal Roofing Company in Ottawa
We are a fast growing, customer oriented, reliable and affordable metal and steel roofing company. No job is too big or too small for our team to complete. Join hundreds of happy Ottawa residents who are now enjoying a beautiful metal roof that will last for a lifetime. 
Metal roofs are the most eco-friendly and sturdy type of roofing. Metal Roofs are wind, snow and rain resistant. 
As metal roofing contractors in Ottawa, we know that metal roofing prices may seem high. Per square foot, metal roofs cost about double than asphalt shingles. However, since asphalt shingles require constant replacement and maintenance, over a lifetime, metal roofs are much more cost effective
Of course! we are always ready to give you a free estimate and take on your roofing project. Just give us a call.
Need Any Roofing Help?
Call us @ (613) 363-4994
EXPLORE RECENT WORKS
Explore Our Latest Projects
Leading the Way in Residential
and Commercial Metal Roofing
Metal roofs in Ottawa have been growing in popularity. The eco-friendly materials last longer and provide better protection for your property. Our top of the line metal sheets come in various styles and colors to compliment the exterior of your home.
Happy People
See What Ottawa Residents Have To Say
"Fantastic job done by the team at Ottawa Metal Roofs! Thank you guys!"
"We had a really good experience with Alex and his team. Everyone was absolutely professional and nice."
book your service
Get A Metal Roofing Quote
Contact Form
Need Any Roofing Help?